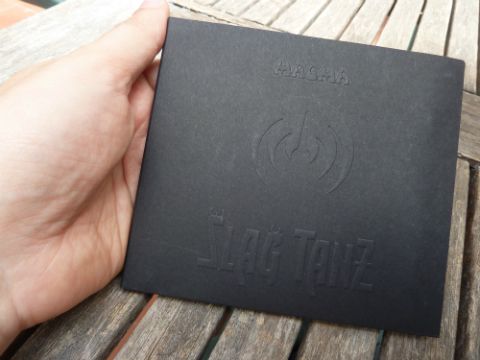 Quando os Slayer acabaram de gravar o álbum Reign in blood, o produtor, Rick Rubin, disse-lhes: «Do you realize how short this is?» De facto, o álbum não chega aos trinta minutos de duração; porém, o grupo tinha em mente gravar, apenas, o material que achava ser mais válido e, sobretudo, mais pujante.
Kerry King, um dos guitarristas, terá mesmo respondido a Rubin: «Neat, you could listen to it, flip it over, and play it again.»
Lembrei-me desta história, que li na Decibel Magazine, a propósito do novo álbum dos Magma, Slag tanz. Tal como Reign in blood, não chega aos trinta minutos de duração, tempo que seria de esperar como sendo o mínimo em registos deste tipo; contudo, quando chego ao fim da sua audição, não fico com a sensação de que algo tenha ficado de fora. A obra, homónima, é de uma força tal que dispensa acrescentos ou, até, a inclusão de uma outra peça que pudesse 'compor' o tempo de duração do disco.